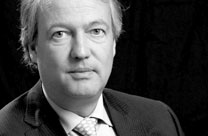 Hugo van Wijk
CEO
Hugo van Wijk (Dutch, 1966) is CEO and founder of Vallstein and i.a. responsible for product and methodology development. He is a distinguished expert in WalletSizing® and has extensive experience in deploying WalletSizing® solutions and in related BRM assignments.
Hugo started his career at the Dutch De Nationale Investeringsbank (now known as NIBC Bank) in The Hague, The Netherlands, specializing in credit analysis in the shipping industry and the offshore oil & gas industry. He subsequently worked for Coopers & Lybrand in Dar es Salaam, Tanzania, specializing in privatization assignments and feasibility studies for World Bank funded projects. He then joined Citibank in Tanzania when this bank started its operations in that country. After this Hugo was employed by Citibank in Germany where he fulfilled various regional positions in the Global Relationship Bank for Africa, Central and Eastern Europe and Central Asia. He also worked with the ABNAmro Bank in Lisbon, Portugal.
Hugo graduated in Economic Sciences at the Erasmus University of Rotterdam in 1990.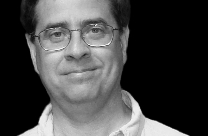 Henrique Jesus
Chief Software Architect
Henrique Jesus (Portuguese, 1961) is Chief Software Architect at Vallstein and is heading the management and development of the WalletSizing® software systems.
Henrique has worked as a software developer, at first in Uninova, a business/university cooperation venture under the tutelage of the New University of Lisbon. In 1996 he co-founded a Portuguese software company, Chiron Information Systems, where he was responsible for software development projects for major international clients like NASA and BMW as well as the development of the database systems for the Portuguese Policia Judiciaria.
Henrique graduated in Pure Mathematics from the Faculty of Sciences, Lisbon University in 1987.
Huub Wevers
Head Business Development
Huub Wevers (Dutch, 1969) is responsible for the overall business development of Vallstein.
Huub started his career in IT at PinkRoccade in the Netherlands and then moved to banking at ABNAMRO Bank in various roles in Global Transaction Services while he was stationed i.a. in Amsterdam, Chicago and Dublin. He became Head of Client Service Account Management at ABNAMRO and moved on to manage the GTS Account Management teams for Western Europe at RBS, based in Paris. He subsequently returned to the Netherlands to become the Head of International Banking Services EMEA at RBS in Amsterdam, being responsible for the entire Service and Implementation organisation of RBS in EMEA covering 23 countries.
Huub graduated at the University of Leiden, the Netherlands, in Environmental Sciences /Biology and is a Microsoft Certified System Engineer (MCSE).
Salco Herschberg
Country Head
Salco Herschberg (Dutch, 1955) is Country Head and responsible for Vallstein´s business in the Netherlands.
Salco has well over thirty years of experience in corporate banking in various senior roles, including senior relationship manager, head corporate banking and head maritime & logistics. He fulfilled functions at AMRO Bank (1980-1987) and at Deutsche Bank (1987-2012). He was responsible for global coverage of Dutch and international corporate and midcap clients in i.a. the transport, maritime, logistics and international trade industry. He has extensive, in-depth experience in originating, structuring and executing of high profile, complex investment and commercial banking transactions, including US private placements, structured finance as well as (global) cash management mandates, trade finance transactions and treasury solutions.
Salco graduated at Nyenrode University in the Netherlands in business economics and at the Leuven University in Belgium (MBA).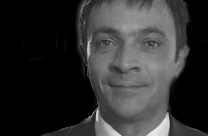 Pedro Palma
Vice President
Pedro Palma (Portuguese, 1968) is Vice President - Solutions at Vallstein and responsible for designing and implementing WalletSizing® at our clients.
Pedro had nearly 25 years of experience in banking before joining Vallstein. He started his career at ABNAMRO Bank in Lisbon, Portugal where he gained experience in IT, Treasury and Operations as well as Client Services. He was responsible for complex client implementations in large corporates and global clients. He continued his career at ABNAMRO Bank Head Offices in The Netherlands as Head of Complex Queries & Escalations, managing a team of 70 experts across 9 countries. He then became Head of the Centre of Expertise EMEA Region at Royal Bank of Scotland , managing a team of 215 covering 10 countries in EMEA and India in the area of advising and handling complex Global Transaction Banking implementations, including cash pooling, netting, billing and collections & payments. Pedro has unrivalled experience Cash Management and Trade Services and Treasury data, fee and billing reconciliation, including more recent developments such as TWIST.
Pedro graduated as Systems Analyst at the Institute for Systems Engineering and Computers (INESC) Lisboa, and has a High School Degree in Electronics & Telecommunications (Lisbon, Portugal).